The earth offers many varieties and qualities of granite millions of years old. By no means would every variety of granite be suitable. A soft or porous granite variety influences directly the surface plate STABILITY and the measuring surface DURABILITY.

Three important properties
As to structure, granite used for the production of granite surface plates should satisfy severe qualifications, leading to the following three important properties:

1. Durability
2. Stability
3. Accuracy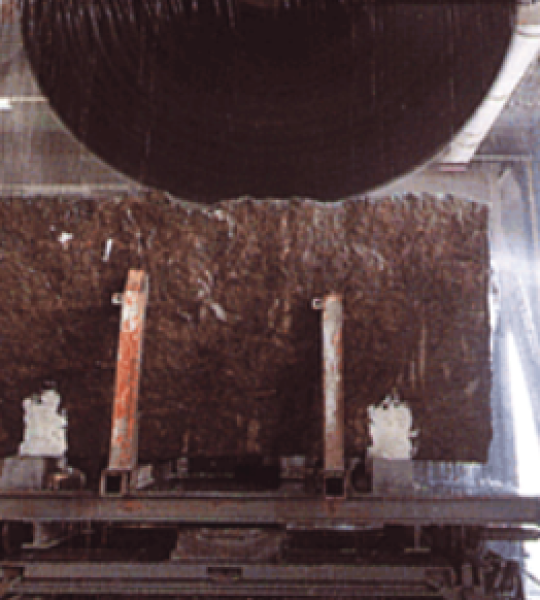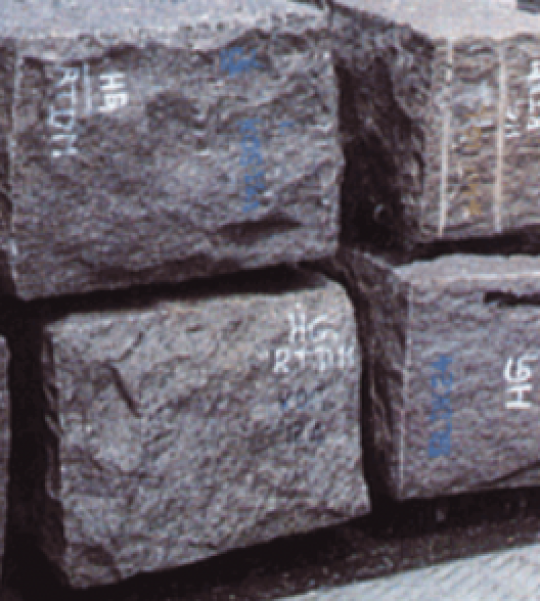 Mytri Fine Black Granite
Mytri Fine Black Granite has a very fine-grained structure. This finds particularly use when manufacturing highly accurate work pieces, such as elements for air bearings and linear rail systems.
waves
Bekijk onze blog
MYTRI uses Fine Black Granite as their standard. This granite has a very fine-grained structure and is homogeneous with grain-size below 1 mm. Normal black, grey or pink granite have a grain-size of 2-3 mm. The hard crystals of normal granite are rough, the twined spaces weak and porous.
Durability
The high homogeneity of Mytri Fine Black Granite (density 20% higher than normal granite) results in a hardness wherever measured (6,5 - 7 according to Mohs' scale). The high homogeneity of Fine Black Granite guarantees longevity and the highest conceivable degree of accuracy and flatness.
Mytri Fine Black Granite is twice as good as normal granite, due to the directional crystal within the granite, thus giving a high bending strength.To obtain the same bending-strength as normal granite, the plate wouldneed to be 44% thicker. Fine Black Granite is fundamentally insensitive to mechanical overloading.
CHEMICAL CHARACTERISTICS
The absorption of humidity of Fine Black Granite is as half as much than of normal granite. Measuring instruments, inspection equipment which are mounted on normal granite tables can rust due to the absorption of the humidity. Mytri Fine Black granite tables are a corrosion-free basefor your measuring equipment.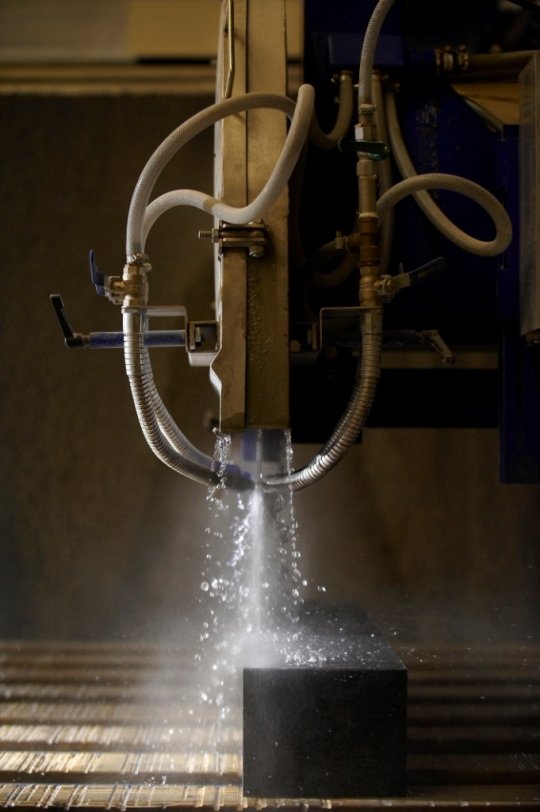 STABILITY OF TEMPERATURE
Due to a low coefficient of expansion (Mytri Fine Black Granite 5x10-6, normal granite 7x10-6 meter per degree) the expansion is low as well. Therefore Mytri surface plates are much more stable in temperature. Unequal temperature – unavoidable in work places and measuring rooms (temperature below and above) – changes the granite surface plates much more, and as a result this influences the accuracy of the surface more than Mytri Fine Black granite surface plates.
ACCURACY
The manufacturing and final inspection takes place in temperature controlled rooms. All measuring equipment is to national and international calibration laboratories standards. Higher accuracies, e.g. DIN 876/000 are possible on request. Measurement deviations for surfaces or lengths amount to 1 micron per 1,000 mm in length and are carried out to the German DIN-standard 876 or – at your request – in every measurable accuracy.
MORE ADVANTAGES
Totally corrosion free, non-magnetic and di-electric. All surface plates can be cleaned. Top surfaces are matt and therefore non-reflective. Smooth sliding of measuring equipment and measuring constructions. Because of the high flatness accuracy and density of the upper surface an air cushion is created, on which the measuring tools can slide across very easy.
A large carrying capacity is created by micro accurate lapping of the measuring surface area. Through fine lapping of the surface area, good slide qualities as well as long life and required accuracy is achieved.
Mytri Fine Black Granite has a very fine-grained structure. This grade is used especially when manufacturing high accurate components and air bearing surfaces.
Mytri Precision Granite
Work by hand is irreplaceable
MYTRI precision measuring equipment gives very high accuracies by careful manual labour, which achieves the ultimate precision. The maximum accuracy – for example the flatness – of granite surface plates and granite parts can only be achieved by hand.

With our experience for accuracy our experts lap the measuring surfaces of granite parts precise up to 6 decimal places. Due to the high accuracy achieved, an air cushion is created, so that parts can slide easily across the surface and gives excellent durability.
waves
Bekijk onze blog
Technical qualities of MYTRI Fine Black Granite
Material qualities of several granite sorts
| Type of stone: | Africa Black | MYTRI Fine Black | Impala | Kuru Grey |
| --- | --- | --- | --- | --- |
| E-Module (N/mm²) | 70.000 | 100.000 | 74.350 | 52.000 |
| Thickness (kg/dm²) | 2,85 | 3,1 | 2,67 | 2,66 |
| Bending strength (N/mm²) | 23 | 38 | 21,5 | 24,5 |
| Linear coefficient of expansion (10-6 mm/K) | 7,0 | 5,0 | 6,8 | - |
| Absorptive power (%) | 0,09 | 0,11 | 0,35 | 0,11 |
| Hardness (Mohs' scale) | 4,5 - 5,5 | 6,5 - 7 | 5 - 6 | 6,1 |
| Limit of pressure (N/mm2) | 230 | 280 | 188 | 297 |
| Coefficient of friction | 0,26 | | 0,18 | |

All indicated values are average values. Granite is a natural material where natural deviations can always occur.