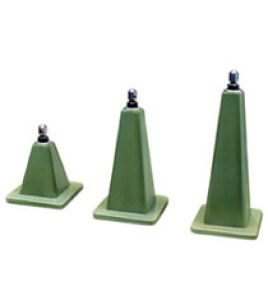 Adjustable height supports
Article no. S-1010 - S-1013
Manufactured in cast iron and recommended for the support and accurate levelling of marking out tables and larger straightening and welding tables. In cast iron, upper base surface machined, remaining surfaces varnished, incl. adjustable elements. Ball joints M24 – M27 or M30 x 100 mm. Base 260 x 260 mm. Suitable for plates as from 630 x 630 mm.
---
Categorie: Measuring Tools Cast Iron, Support/accessories, Adjustable height supports, Adjustable supports for precision granite
Article No. Adjustable height / mm
1010 350 – 400 mm
1011 450 – 500 mm
1012 550 – 600 mm
1013 650 – 700 mm